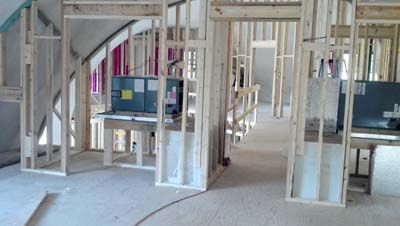 All the various air handling units have been installed in the house as of now. That is three units in the main dome and one in the pool house. Most of the duct work is in place and the return air plenums are in place. Now all we need are the condensers outside and we'll have air conditioning.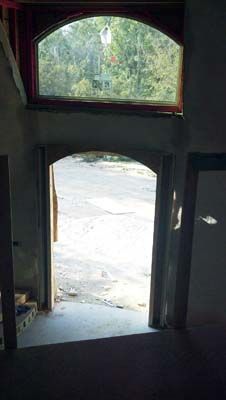 However, before getting the air conditioning turned on, it would be nice to have a front door on the dome (otherwise it just seems sort of pointless). While we don't actually have the front doors yet, the framing work for the front doors is in place and it looks nice.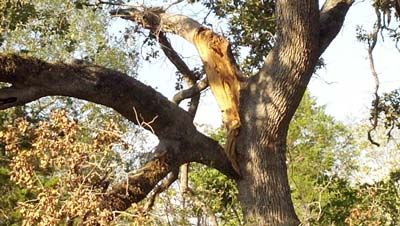 Now for some sad news. This tree is the BIG oak tree out behind the house. This limb is the limb where Veronica's tree house was scheduled to be built. Something happened to it and the whole limb split off. That limb is almost a big as my waist (and I have a big waist). Maybe it was a lightning strike, maybe it was a construction accident, maybe it was the drought catching up with the tree, we don't know. The Arborist is gong out this weekend to take care of the tree, trim off the limb as best be done, and then doctor the wound to the tree. I hope this problem is not systemic to the whole tree. It would be a shame to lose the whole tree.