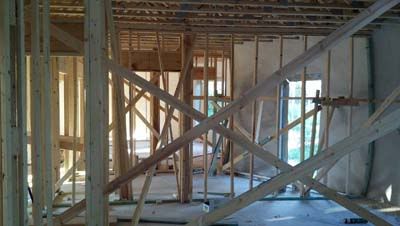 The general chaos of the various cross braces while installing the trusses and sub-floor for the second floor.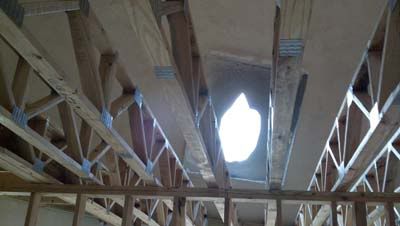 Looking up through the trusses and seeing out one of the second floor windows. This picture seems to me to give a perspective of the house and is a pretty picture, despite it being rather simple.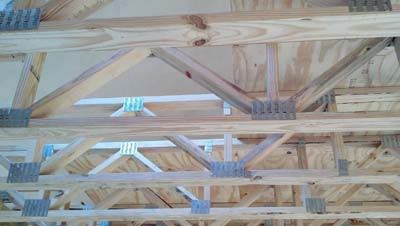 Here you can see the support trusses and some of the sub-floor.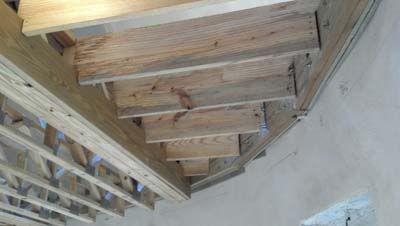 I was curious about how they were going to put trusses across the very end of the dome. Well, they don't. They put 2x12's perpendicular to the trusses and notch them out to sit flush with the tops of the trusses. A nice system, but somehow I wonder a bit at the strength of the 1x12 once it is notched this deeply?